Company Overview
Universal – SCS Ltd is a small to medium sized family owned and run repacking and gift packing company based in Northampton. They currently pack a range of traditional gift packs, repacked goods and snack-food multipacks. They currently employ a full management team, and as production currently is seasonal, they can employ up to 200 production staff in peak times working under the permanent management team. The company currently packs under customer own label.
Company History
Prakash Mistry founded several other companies before joining the original Seabourne Group. The Seabourne Group was sold to Prakash Mistry in 2018 and he has developed the business into what it is today – Universal – SCS
Being well connected to many of the Seabourne Group clients the business has continued with them as well as expanding into other markets.
The company is constantly keeping its pulse on new and evolving trends and is always willing to discuss innovation with its clients
Universal – SCS is committed to continued quality improvement with BRC – Global Food – Issue 8 (Global Food) BRC Storage and Distribution, Soil Association Mark for Organic products.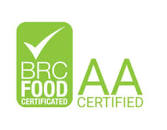 Our Process
We have a process at Universal Supply Chain and Solutions to solve our clients needs. We want to find out what you need and help stabilise those instant issues providing the services most at need.
We then look to streamline your process, with system integration, to make sure our clients have everything they need in the quickest and most efficient way possible
Finally once we have stabilised and streamlined your needs we Refine. This means we give you that additional service that will ensure you get everything you deserve.